Swami Parahitananda Maharaj: A Life Dedicated to Service and Education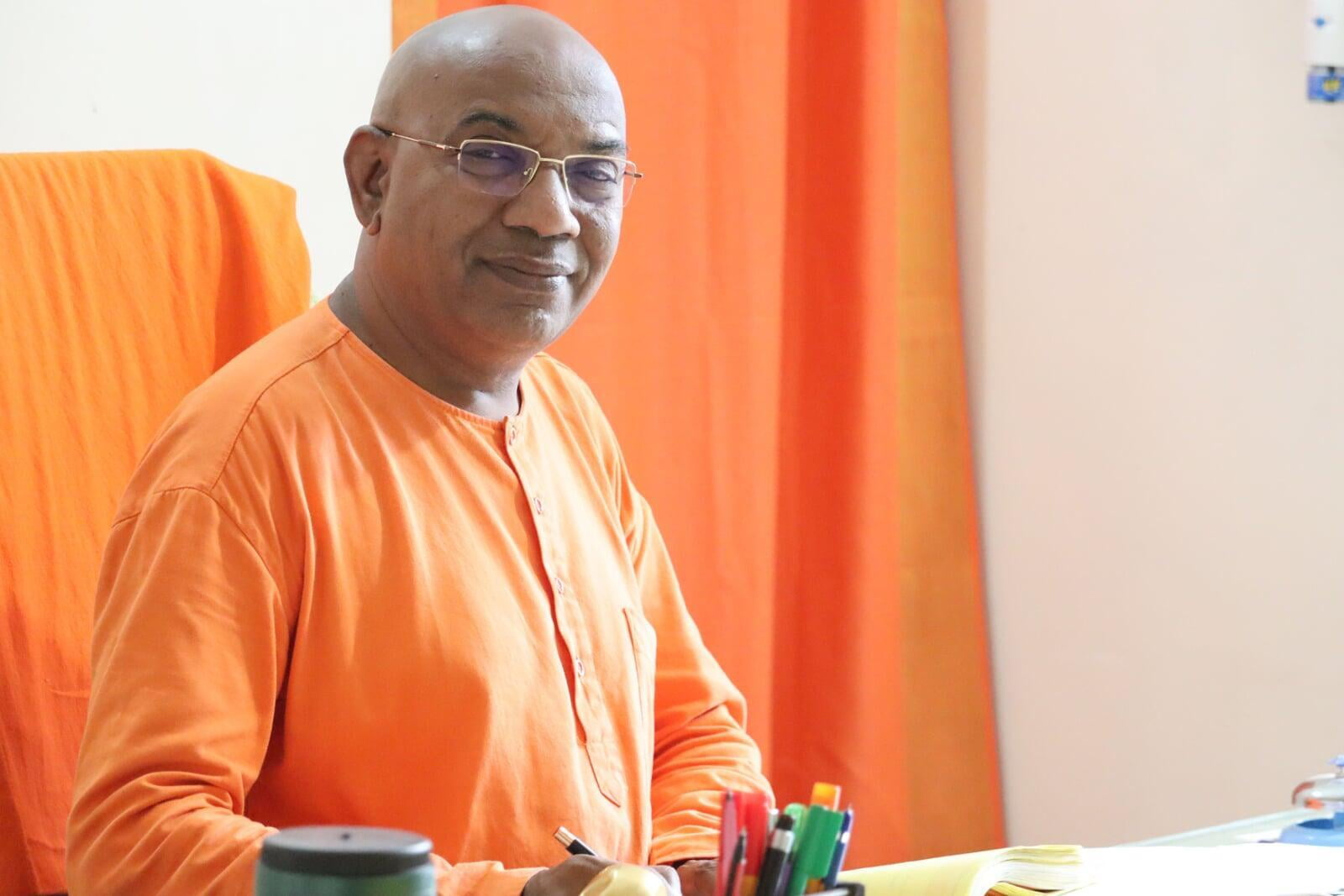 Swami Parahitanandaji Maharaj embarked on his monastic journey in 1990 at Sri Ramakrishna Ashrama, Mysore. This branch center of the renowned Ramakrishna Math & Ramakrishna Mission, founded by Swami Vivekananda at Belur Math, Kolkata, serves as the foundation of Swamiji's spiritual and service-oriented endeavors.

For over 25 years, Swamiji has dedicated himself to the Mysore Center, with a brief stay of 2 years at the headquarters in Belur Math. During his tenure, he served as the Incharge of the esteemed "Publication Department" of the Ashrama for 10 years. Under his guidance, the department published more than 400 books on various topics such as Ramakrishna, Vivekananda, spirituality, scriptures, religion, personality development, and children's literature.

In addition to his responsibilities at the main office, Swamiji also oversees "Viveka Shikshana," a special free education program. This initiative provides comprehensive coaching for economically and academically disadvantaged students in classes 9 and 10, empowering them with quality education.

Swamiji has actively contributed to the "Sustained Graded Value Education Programmes" conducted by Ramakrishna Mission across Karnataka State. These programs, aimed at students from the 6th to 11th standards, promote moral values and character development. Swamiji has also conducted inspiring "Bhajans & Satsangs" at various locations, spreading the message of love and devotion.

Driven by a passion for youth empowerment, Swamiji has extensively traveled throughout Karnataka to conduct "Personality Development Programs" for rural youth and students. He reaches out to them through a specially designed vehicle called "JNANAVAHINI," instilling confidence, motivation, and life skills.

Swamiji's journey of service led him to serve as the Director of Ramakrishna Sevashrama Hospital in Ponnampet for 7 years, followed by a year in Ramakrishna Math Ooty. Currently, he holds the esteemed position of Adyaksha (President) at Ramakrishna Sharadashrama, Ponnampet, where he continues to inspire and guide individuals on the path of spirituality and selfless service.

Swami Parahitanandaji Maharaj exemplifies the ideals and teachings of Sri Ramakrishna and Swami Vivekananda, dedicating his life to uplifting others and spreading the light of knowledge and compassion.
Adhyakshas of Ponnampet Ashrama
 

Tenure From

 

Tenure To

 Swami Shambhavananda
 1927
 1940
 Swami Pranaveshananda
 1940
 1943
 Swami Viswambharananda
 1943
 1964
 Swami Amitananda
 1964
 1970
 Swami Sridananda
 1970
 1983
 Swami Samprajnananda
 1983
 1986
 Swami Veethamohananda
 1986
 1990
 Swami Sukatmananda
 1990
1992
 Swami Kamalananda
1992
1993
 Swami Purushottamananda
1993
2000
 Swami Jagadatmananda
2000
2010
Swami Bodhaswarupananda
2010
2021
Swami Amurtananda
2021
2022
 Swami Tattwarupananda
2022
2023
Swami Parahitananda
2023
Present